Hello everyone. I have a situation going on with two of my plants and was looking for answers to figure out what is going on and how to solve the problem. I guess the pictures speak for themselves:
N. 'Judith Finn'
This plant has had this problem on and off for a while. It grows and pitchers slightly well for a short period of time and the it reverts back to this deformed small new growth with what looks like black cuts/bruises/indentations on the leafs and pitchers. Most of the time though, it look like this: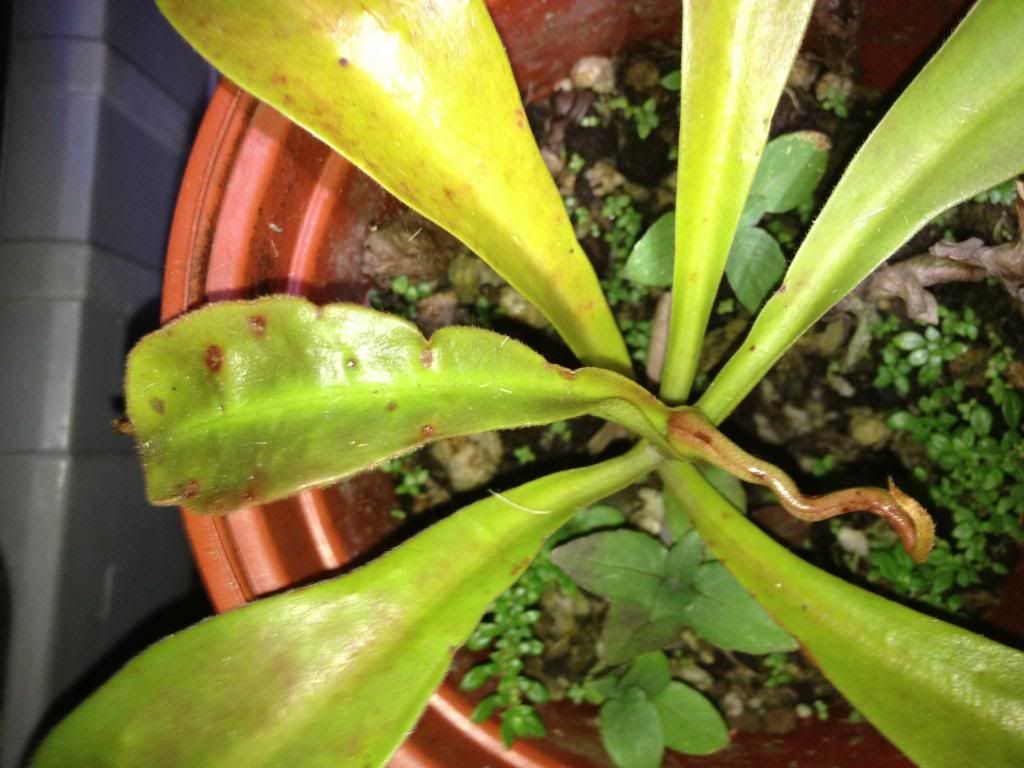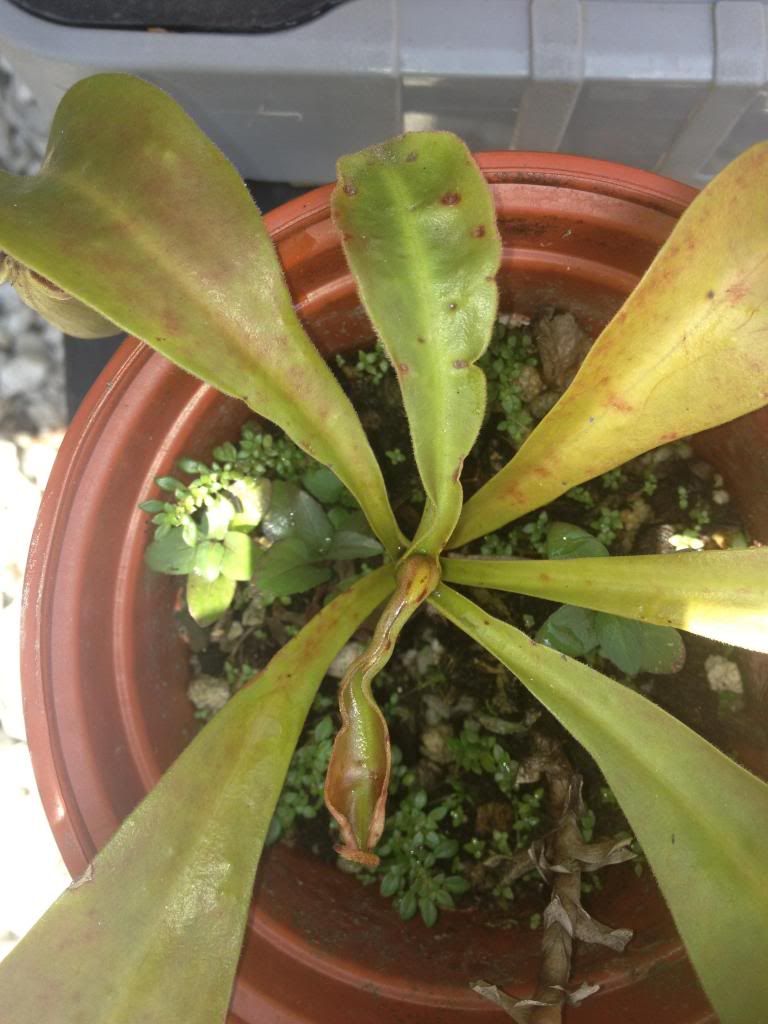 N. bellii x truncata
I've had this pant for quite some time now, it has only produced one decent pitcher since its been under my care and this was a while ago. Other than that no pitchers are produced whatsoever and tendril endings don't even look like they have the potential to inflate. It has 2 growth points, previously three but one blackened and dried up as you will see in the pictures. Most of the leafs seem to be covered with these brown spots on the upper side. Also, both on the upper and underside of leafs tha plants has these brown stripes, even on new growth.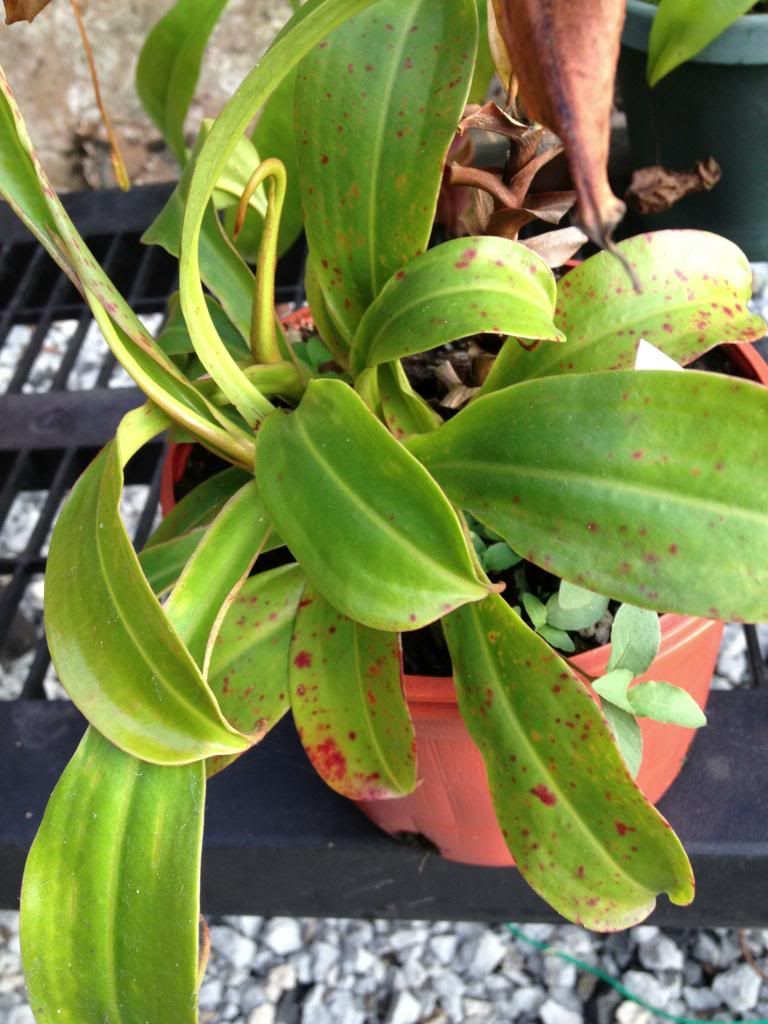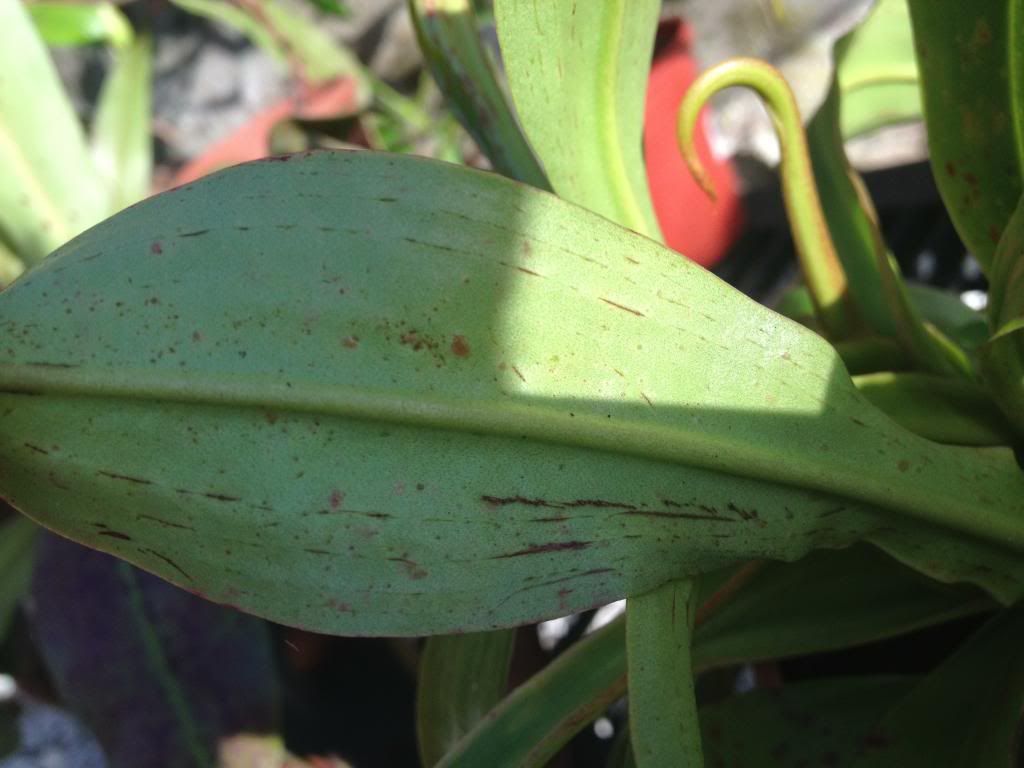 Any thoughts as to what is going on with these two plants and what i can do to address these issues will be greatly appreciated.
Look forward to your replies.
Cheers,
Rick