Common and easy miranda
---
Got 2 of them...
One with a more "robust" pitcher and northiana like peristrome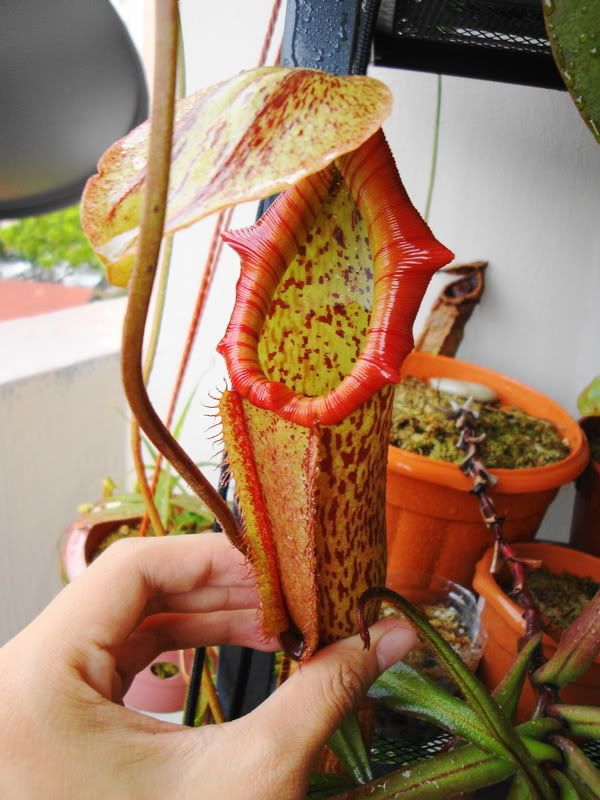 This one is slender...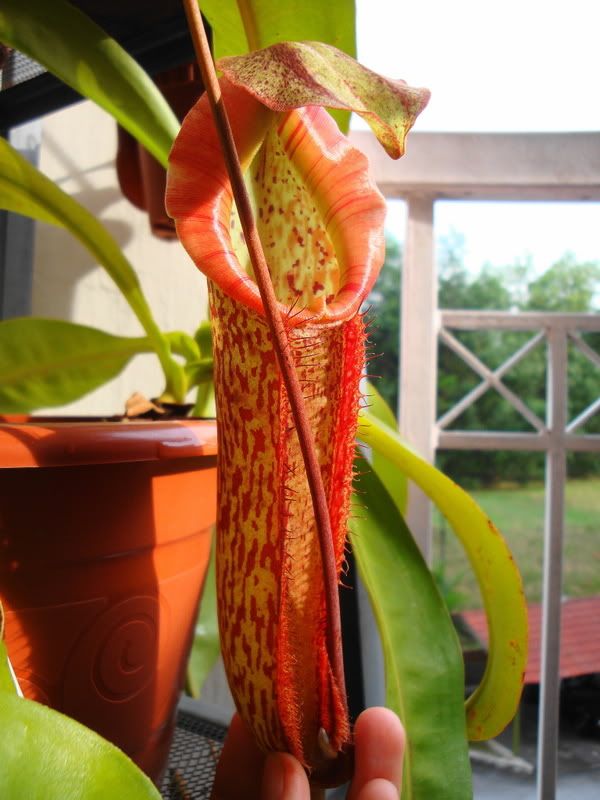 Even the body colour is slightly different..I guess they are 2 different forms
__________________
"Can anyone see such marvelous things, knowing them to be only plants and feel no wonder?"
Nepenthes.....The king of CPs!!!!!!!!!!!!!!!
To all drosera and sarra etc etc lovers don't kill me